Who We Are: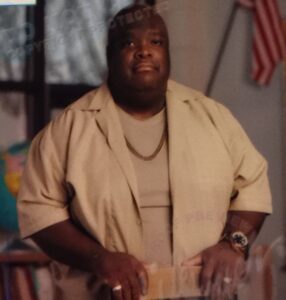 Jeff Lloyd
Jeffery Lloyd is a natural coach, teacher, organizer, planner, initial business agent,  and web master.  He has a long list of credentials and education which is critical to web design and development.  Mr. Lloyd continues to develop business strategies and business concepts to launch and effectively develop small businesses ready to be presented globally.  Mr. Lloyd's education, experience, and qualifications are highlighted below:
Designs, develops, and maintains websites for 21st century businesses such as, MindUrLegacy Inc., and Four Rivers Psychological Services to name a few satisfied clients.  His specialty is small business online website portability.

Jeff understands how difficult it is to design, develop, and launch a new businesses by providing state and federal regulatory documents to register a corporation or sole proprietorship.  He has the expertise, and sound experience to provide the skills to ensure that your business documents are completed successfully and submitted timely so that you can concentrate your efforts on your business.

A key enterprise developer, trainer, educator, with over 18 years of experience; training professionals on new concepts and business strategies that assist in achieving new business goals and strategies for the global market.

A life learner, he has achieved the following:

Bachelors of Science degree from California State University, Sacramento, California–Business Administration (Strategic Management)

Masters of Science degree  from Grand Canyon University, Phoenix, Arizona–Technology, (Distance Learning)

Educational Specialist degree (EdS) (doctoral program) from Grand Canyon University, Phoenix, Arizona– Organizational and K-12 Leadership
A proven leader ready to provide outstanding service to you today!